About
Laurelle Campbell is a multimedia journalist and producer, who has written, directed and produced digital content for London360, BBC Weather and MOBO. Her interests vary from science, entertainment to politics and current affairs.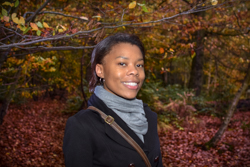 In 2016 she filmed and edited her own reports for London360 series 10; a magazine news show that airs on Community Channel and London Live. Her television features range from award ceremonies, like Screen Nation Awards, an annual awards show for black film & television professionals, to case studies, like Feeding the Homeless, which follows two London groups helping to combat the rise in rough sleeping and poverty. While at London360 she became an advocate for those with stories you would not normally hear. Laurelle has strong beliefs of integrity, discretion and trust.
In addition to television features, she has written content and articles about her television features for London360's blog. She also produced a radio package about Cultural Appropriation in the music and entertainment ind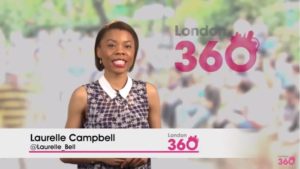 ustry, and discussed this live on Westside Radio 89.6FM. She was also a guest on Shoreditch Radio to discuss current affairs.
Laurelle has a great interest and academic background in meteorology, in 2015 after participating in the launch of BBC Weather's Weather Watchers membership site, she published her own weather themed blog, Through My Window. In 2016 Laurelle published digital content for BBC Weather and Weather Watchers during a work placement at the BBC.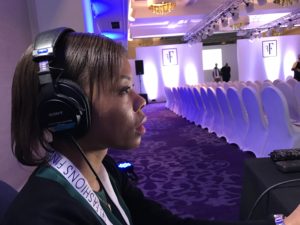 Continuing her production of digital content Laurelle was the in house videographer for MOBO, during the MOBO Awards 2016 season. During this time she produced and directed videos, including a multi-camera shoot at YouTube Space.
Laurelle continues her interests in weather, journalism and television production, and she is now also working on several of her own projects, so watch this space.
Showreel 2016